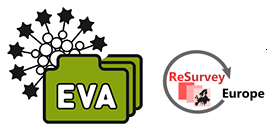 European Vegetation Archive and ReSurveyEurope - versions
The European Vegetation Archive is a collective database of vegetation plots from Europe and adjacent regions integrated into a single platform. Each plot contains a list of plant species in a specific small area, usually supplemented by an estimate of the cover of each species. EVA consists of individual databases owned by data contributors. Any use of the data from the individual databases is subject to the consent of the data owner.
ReSurveyEurope is integrated as a subset of EVA. It contains vegetation-plot data with repeated measurements over time, including data from permanent plots and resurveys of vegetation survey plots.
Back to EVA
Back to ReSurveyEurope
EVA versions (including ReSurveyEurope):